A-1 Indiana Waterproofing Inc. is the only waterproofing company that has served homeowners in the Indianapolis area for over 40 years. This comes from our quality services and the reliable products we use.
A-1 Indiana Basement Waterproofing, Foundation Repair, & Crawl Space Repair
Since 1976, A-1 Indiana Waterproofing Inc. has provided over 40,000 customers dry basements and structural repairs. We are proud of the fact that we have become Indiana's oldest & most trusted basement waterproofing, foundation repair, and crawl space repair company. We provide service to all of Indianapolis, including Bloomington, Lafayette, Anderson, Muncie, Columbus, Kokomo, and other surrounding areas.
Top Rated Customer Service
A-1 Indiana Waterproofing is an accredited business with the Better Business Bureau, and has achieved the 2017 Super Service Award with Angie's List. This comes from our excellent knowledge, expertise, and professional services, by providing permanent solutions for basements, crawlspaces, and structural oriented repairs.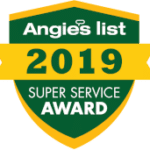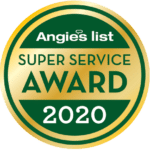 We Specialize in Basement & Crawlspace Waterproofing, and Foundation Structural Repair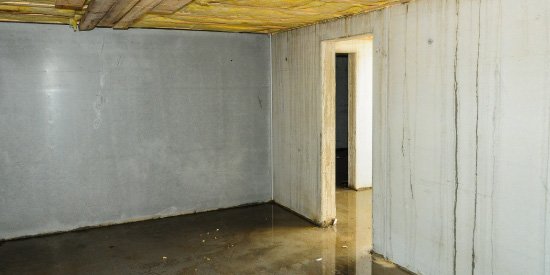 A-1 Indiana Waterproofing offers a variety of basement waterproofing systems for home owners needing reliable solutions to their wet basement problems. There are several problems and areas that cause wet leaky basements, and we have the waterproofing solutions that you depend on to rid them once and for all. This includes our Gator Waterproofing System, along with our WAYNE® sump pump systems.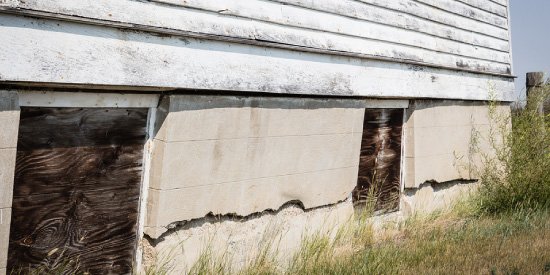 We also provide foundation repair for homeowners with foundation settlement issues. Sinking foundations are a serious problem that can ruin your home through damaged and cracked foundations caused by shifting soil underneath and around your home. A-1 Indiana Waterproofing has a selection of foundation piers, carbon fiber supports, wall anchors, and other systems, to repair and eliminate these problems that would harm the structural integrity of your foundation.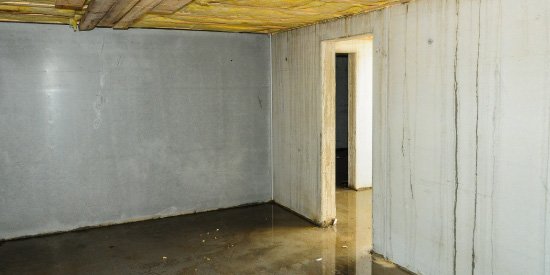 A-1 Indiana Waterproofing not only provides waterproofing for your basement but crawl space waterproofing as well. Our sump pumps, floor supports, and clean out method is the finest in today's market giving your crawl space the support it needs to structurally uphold your home and protect it from water and weather conditions that threaten this area.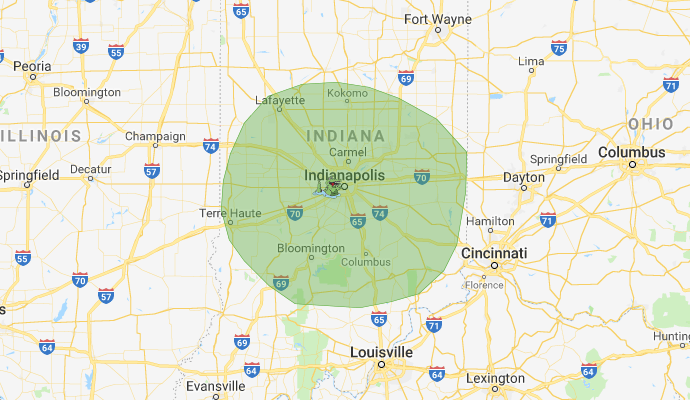 Lynn
Basement Waterproofing in Indianapolis, IN
Justin was very professional and friendly. He looked at the basement and at the outside corner of the house. He explained some things about basement waterproofing that we did not know. He didn't try to sell us on a huge job when he thought that a smaller scale solution was appropriate for us.
Diane
Basement Waterproofing in Indianapolis, IN
They were very responsive, careful and above all, did a very good job in responding to my questions and concerns about our leaky flooded basement . I would be very happy to recommend them and use them again. I felt reassured that they had done a complete water control job.
Steven
Crawl Space Repair in Indianapolis
WAYNE AND HIS CREW CAME OUT ALMOST IMMEDIATELY AND TOOK CARE OF MY COMPLETELY FLOODED CRAWLSPACE. THEY WERE VERY PROFESSIONAL. THE WORKERS ARE REALLY GOOD FOLKS, AND HELPED RECOVER MY RUNAWAY DOG. I RECOMMEND THIS COMPANY.
Karen
Basement Waterproofing in Indianapolis, IN
Installed Gator Waterproofing system and added larger piping for sump pump lines and discharge. JB and crew arrived on time. They were very professional and courteous. JB explained the system, what they were going to do and time frame. The job was quoted as 3 days but they did it in two days staying late the second day to finish. JB noticed the sump pump lines were reduced and suggested they be changed to handle the excess water and not put a load on the system. They did a great job and cleaned up their mess. I would use them again and recommend them to anyone having water problems in their basement.
Corwin
Foundation Repair in Indianapolis
We got a foundation repair estimate to repair our home settlement. The piering system installed worked great! The foundation repair stopped the problem we had with windows sticking and cracking drywall. They were professional and answered the questions I had for them.